Casino Ajax and Great Blue Heron Casino are now open with a maximum of 50 guests and does not include the operation of live table games or other amenities.  
IMPORTANT NOTICE: Casino Woodbine temporarily suspended casino operations as of midnight, Friday, October 9, 2020, as per a government directive. View more details by clicking here 

FREQUENTLY ASKED QUESTIONS
WHAT CAN i EXPECT DURING MY VISIT?
Your experience will look and feel very different than you may remember, but our team members are ready and committed to you. We have limited our capacity to 50 guests and are offering a slot machine product only at this time in order to adhere to the physical distancing requirements issued by public health authorities. A small selection of electronic table games (e-tables) will be made available at some properties in the near future.
WHAT SAFETY MEASURES are you TAKing TO PREVENT THE SPREAD OF COVID-19?
The health, safety, and well-being of our guests and employees is our top priority. We have worked diligently to ensure we were prepared to safely return to operations. This means we have and continue to collaborate with our gaming regulators and provincial health officials on a comprehensive health and safety plan for all our sites so that you have peace of mind when playing at our properties. Click here to view our full health and safety plan. 
HOW HAS THE CLOSURE AFFECTED THE LOYALTY PROGRAM?
The Loyalty Rewards tier status that you had prior to our casinos closing will remain intact. Loyalty points and existing free play balances on your account will not be expired. Promotional offers such as slot play or match play and gifting offers issued prior to our March 16, 2020 closure are considered void.
WHAT CAN I EXPECT FROM A GAMING EXPERIENCE?
Only slot machines are available at most of our properties – live table games currently remain closed. A small selection of electronic table games (e-tables) will be made available at some properties in the near future. Due to the current heightened health and safety guidelines – our Food & Beverage and entertainment amenities will remain closed. Play sessions are based on pre-determined 2-hour time blocks. Guests must vacate the casino at the end of their confirmed play session. For example, if your play session is 10:00am – 12:00pm, then you must depart by 12:00pm.
HOW DO I make a reservation?
You may click here to make a reservation. Upon completion of the reservation – you will be sent a QR code as confirmation – please print or download this on your phone. This must be presented upon arrival at the casino along with government-issued photo identification. Please be sure to arrive 15-minutes prior to your play session. Your play session will be held for 15-minutes. In the event you do not arrive on time, your reservation will be released.
WHAT IF I DON'T MAKE A RESERVATION AHEAD OF MY VISIT?
Guests who do not have a pre-booked reservation can arrive at the casino and register with an onsite representative for the next available play session for that day. Walk-ups are accepted on a first-come, first-served basis, occupancy permitting and those with reservations will be provided priority access at the start of each play session. You will be required to provide your full name and a telephone number or email address. Your name will be validated against the name shown on your valid government-issued photo ID. We do not have a call-in option available at this time. 
CONTACT TRACING
All guests entering the casino must provide full name and contact information. We are required to ask you for your first and last name and a phone number or an email address so that Public Health Ontario can easily and quickly get in touch with you in case you have come into close contact with a person who has contracted COVID-19.
O
wner Mindset and Drive to Succeed
We will effectively manage and grow our business with an ownership mentality.
N
eighbourly Goodwill and Pride
We will support the communities in which we live and work.
We will conduct our business with the highest standards of responsibility and ethics.
We will care about and support our colleagues and provide a safe workplace environment.
O
perational and Service Excellence
We will exceed our guests' expectations by providing superior service and entertainment experiences.
Provide outstanding experiences to our guests, rewarding opportunities for our team, and superior value to our stakeholders.
Be the leading gaming, entertainment and hospitality company in Canada by providing superior entertainment value and exceptional experiences.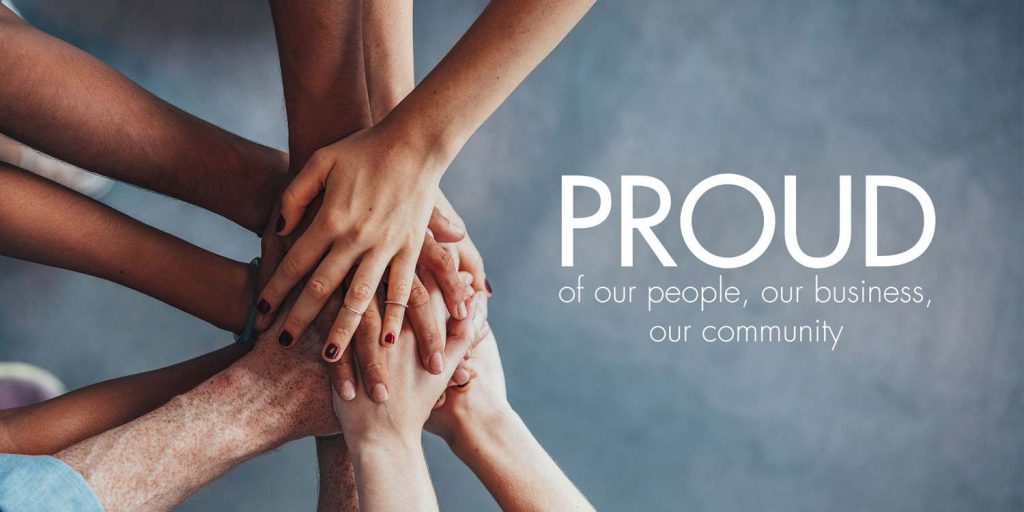 At One Toronto Gaming, we care about the well-being of community members. If you're part of a local organization in Ontario whose work and diversity of programs are dedicated to the supporting the community, we would be happy to review your community partnership request.